Share
Evening all,
Hope you've all had a top banana weekend?  As my Sundays usually consist of tea drinking, admin, tea drinking, backing up files and surfing for inspiration [shopping] I thought I'd share some of the cool stuff I find and ramble on about a bit…sounded more fun to be honest when I thought about this yesterday!!  Anyway here goes:
Click the image for link

Found a new hair product – very excited! Usually I'm a Dax Wax guy [ta Ross], but when I found this on offer [love a bargain] in Superdrug when looking for Dax and being sucker for nice packaging, I didn't hesitate to buy it. It's odd stuff, like a hotel bar of soap, but it goes on better than Dax [no hair pulled out by the roots], doesn't require fairy liquid to wash out and seems to control my hair so all good.
Hat.
Click the image for link | Photo credit: Rex Features, Vogue
I thought this was cool, but it definitely caused a reaction – which is a good thing, especially in the bland world of modern music. Somehow Pharrell made it work and looks cool!? His outfit for the Brits [watched 30 mins and realised I'm old and changed channel] was equally cool IMO and I decided some people are cool, others emulate.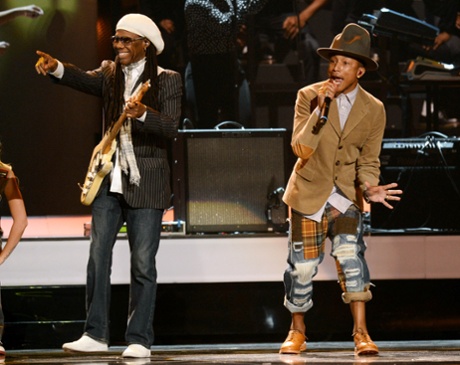 Click the image for link | Photo credit: David Fisher/DFS-David Fisher/Rex Features, The Guardian
Love a bit of cool tech, even more so when it appears to be useful cool tech.
Click the image for link | Photo credit: www.hellonomad.com
Think this looks like a really good solution to the never ending problem of no charging cable, exacerbated by the new iPhone 5 plug. Not sure if you can get them in the UK, not bothered to look yet – they have a nice looking site too so must be a good product hahahah – joking 'HelloNomad', am impressed and I do like your site.
A cool bike.

Click the image for link | Photo credit: Top Gear
Know I'm not a biker and truth be told I'm more than a bit wobbly on a pushbike [very], but I do love a bit of exquisitely executed design – so this did it for me. Not sure if it's quite as cool as this one I saw a while back however
An even cooler bike


Click the image for link | Photo credit: Diesel
And yes I know it's that brand again, but as I admitted I'm a sucker for cool Italiana.  Talking of cool Italiana I thought I'd finish up with Vogue's coverage of Milan's fashion week. Give it a click.

Ta for reading.
SaveSave